A group of The UK Holiday Group staff took part in what has to have been one of the warmest Run Norwich's ever – a gruelling 10 kilometres run around Norwich city centre. The team have trained hard over the past few months, all with different aims and goals, and some raising money for their chosen charities. We had a quick chat with our 5 runners, all of whom have done us proud, to find out their story from this scorcher of a race.
Helen Smith, Reservations Manager
Helen (pictured below right) is a regular runner and has even set up the UKHG Running Club, with runs happening on a weekly basis. It's all helped in the participants fitness to complete the 10k. Having not taken part in a 10k run for a number of years, Helen fancied challenging herself, especially as she runs regularly now, and with the support of Bryony signing up too, Helen was spurred on to train hard and complete the run.
Achieving a fantastic time of 1 hour 6 minutes, Helen was appreciative of the crowd cheering her on when she really needed an extra boost. "It was very hot and I really struggled in the heat, plus it's a tough course, especially at the end – whoever said Norwich is flat lied!"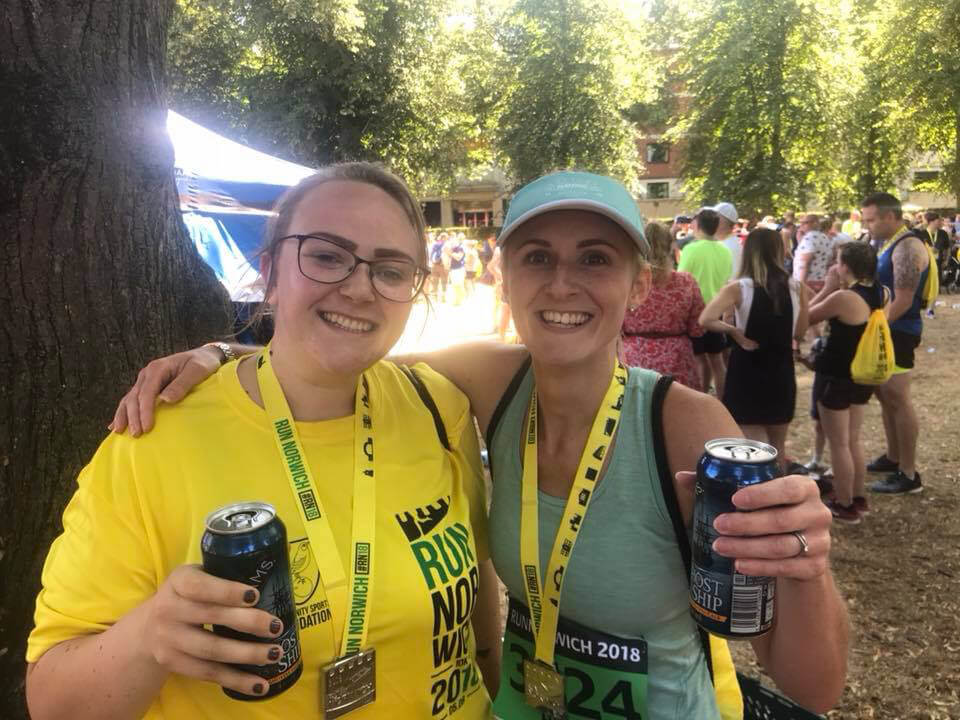 Robert Barrett, Operations Assistant
Robert started running at the beginning of the year, joining the UKHG Running Club to boost his confidence and become more active, due to a back injury which has prevented him from participating in many different sports. Now surgically repaired, Robert decided he would join Helen and Bryony in Run Norwich to raise money for Muscular Dystrophy, raising a fantastic total of £300! "I could not have completed the race without the support of Helen and Bryony," Robert exclaimed.
He achieved a very respectable time of 1 hour 15 minutes, not far behind Helen.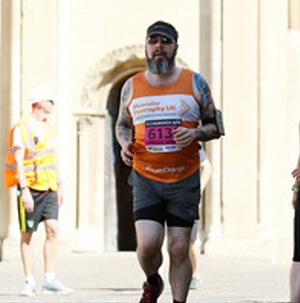 Bryony James, Reservations Sales Administrator
Bryony (pictured below left) has been on quite a journey over the last couple of years. She's been on a weight loss programme and has seen dramatic results. Having only started running 11 months ago, Bryony was determined to complete a new challenge. Bryony explains how the weight loss has slowed since running, but her fitness has increased substantially and she's noticing a change in her waistline as she gets fitter. "2 years ago, I could barely run across the road without being out of breath so being able to run 10k is a huge personal achievement – especially accepting that people would be watching me do so!"
With a target set of 1 hour 30 minutes, Bryony set off to beat this, and with £340 raised for the Community Sport Foundation, she battled her way to achieve a time of 1 hour 26 minutes, beating her target comfortably.
"I love running and would encourage anyone who is wanting to get fitter or just wanting a bit of an escape from their own mind to get out there and do so."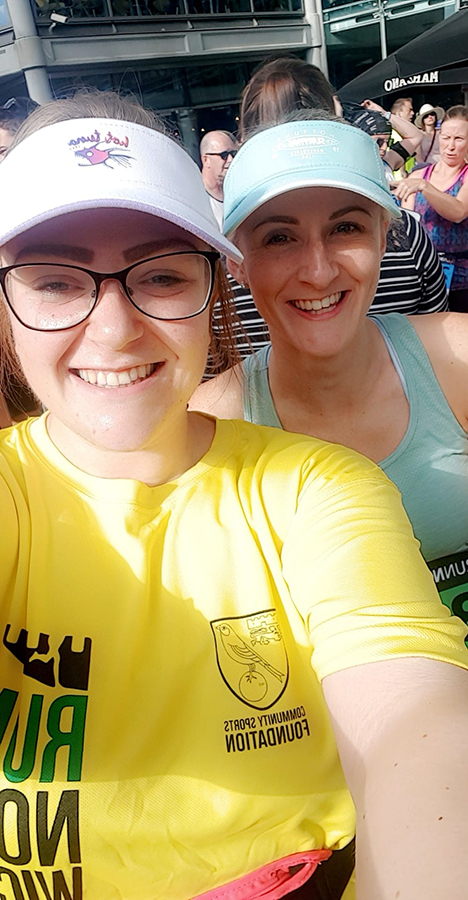 Emma Dady, Reservations Team Leader
As part of our Reservations team, Emma (pictured below centre) entered to support Helen and Bryony and took part along with her brother. Emma is a keen runner, so aimed to run the 10k in 55 minutes or under, and was thrilled to have completed in 55 min 50 seconds! "The atmosphere was fantastic! The crowds definitely helped to keep me going, though the heat made it very tough. Now I have a time to beat, I'll definitely enter again next year."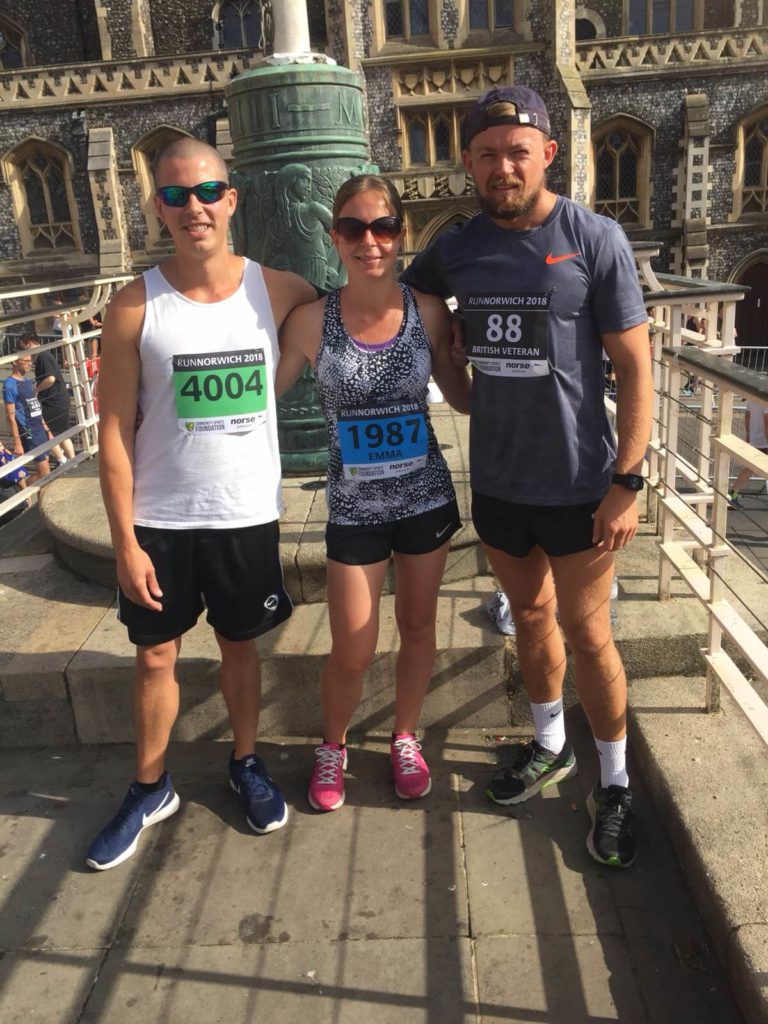 Vanessa Hagg, Hotels Manager
Vanessa (pictured below right) chose to run for a charity that's very close to her heart, running for Muscular Dystrophy UK, as her 9 year old son has Duchenne Muscular Dystrophy. Her main aim was to finish the race, which she achieved in a time of 1 hour 24 mins, and for all of her efforts, managed to raise £505!
"It was a hot one but the crowds and atmosphere got us through it. Massive thanks to those who donated."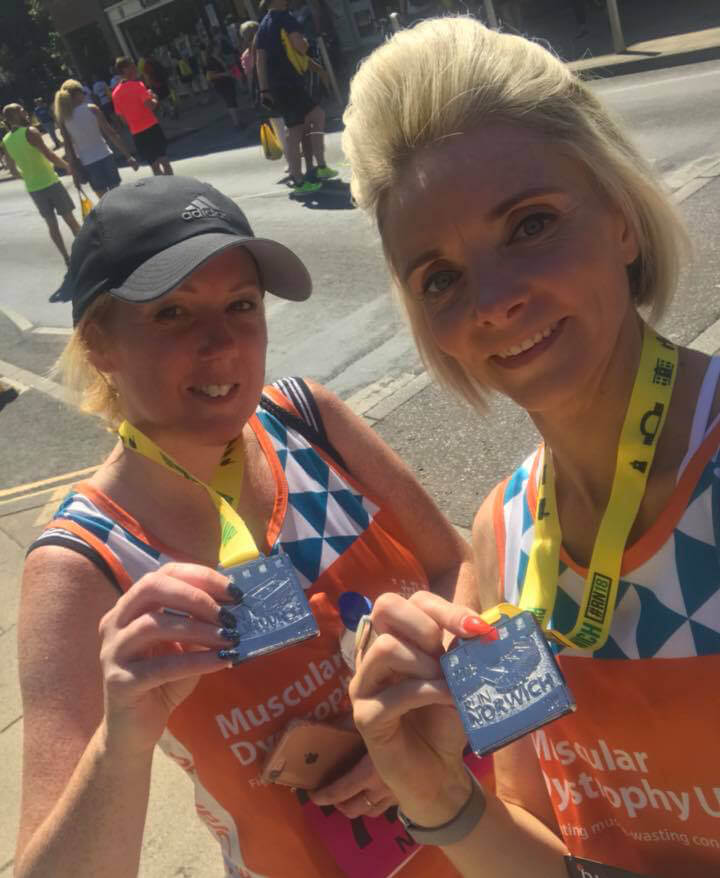 Thanks to The UK Holiday Group 'Match-It' fund, all of the racers donations will topped up by £250! Well done to everyone who took part and donated, it clearly helped our runners through this gruelling "fun" run.